Dheal had a rough start in life. He came into rescue because his owner died and extended family members wanted him to have a new chance in life.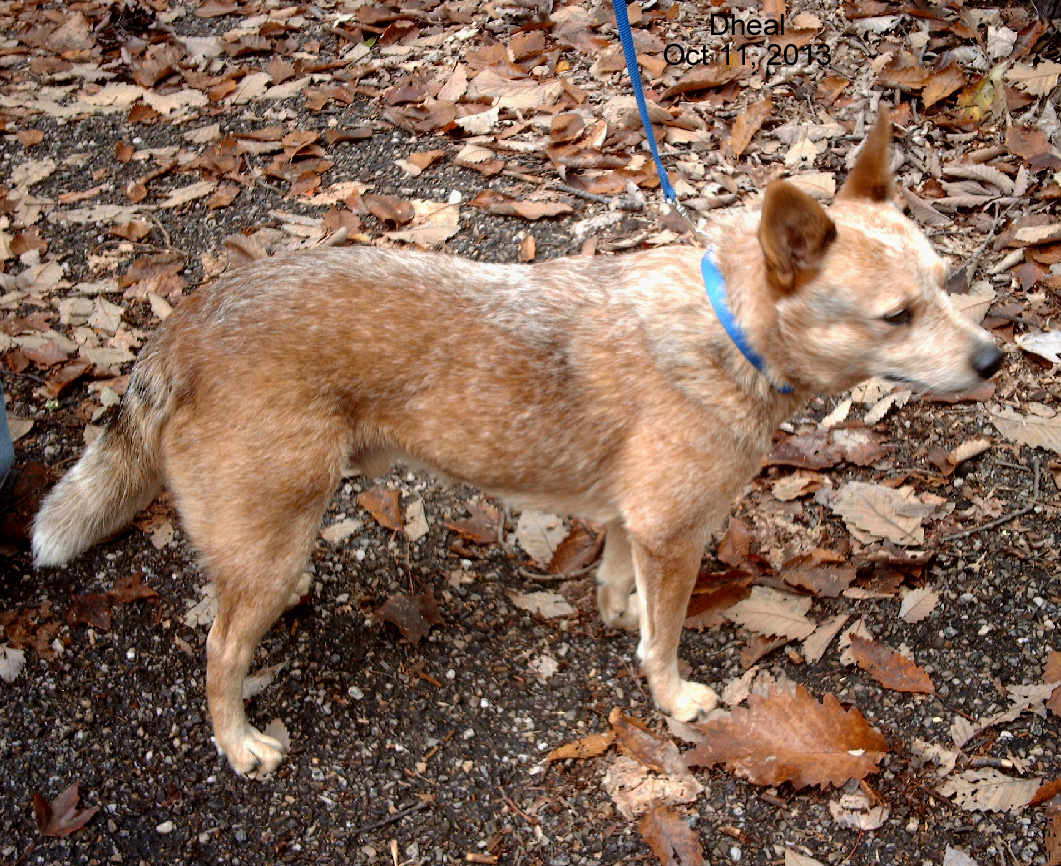 Dheal is about 3, a neutered male, up to date on all vaccinations and is heartworm negative (by DX40 test). All vet records will be provided. He is a cute, foxy-faced little guy, weighs about 32- pounds, fit, active and healthy. Adoption fee is $300 to reimburse rescuers for his vet expenses. Dheal has a loyal, loving nature and will bond strongly to new owner(s). An adoption application, phone interview, reference check and home visit are required of all applicants.

"Dheal" (pronounced "deal" or slightly slurred "D'l" or "dill") means "sacred tree" in one of the many Australian aboriginal dialects.

Dheal walks well on a loose leash, knows sit, come, get back, and off. He is beautifully crate trained, rides great in the car. He is cat and livestock safe - completely ignores all, very strong and permanent aversion. Dheal no longer has accidents indoors, has learned not to table surf or counter surf (mostly!), and he chooses a dog toy to chew, rather than shoes, magazines or other things (most of the time!).

Dheal is outgoing and loves ALL people - from small toddlers to the elderly. He's very gentle with children.. He has been exposed to medical equipment and will make a fabulous therapy dog for hospitals and nursing homes.

Dheal was raised on a horse farm in the house as a puppy. Typical for an active pup who was still having accidents and getting destructive, he was put outside to be "a farm dog" when he got bigger. If he tried to come back in, he was kicked away from the door. He doesn't even try to jump, dig or climb any fencing and won't even look at cats or any livestock. Rough training methods, including a shock collar, were used on him. He was beaten with sticks. In between, he was petted a lot and shown there is such a thing as love.

Dheal really wants please and is eager to learn, which is not typical of all cattle dogs. The strong sense of justice in all dogs is especially keen in this breed. There was no justice for Dheal in his former life. He was either the best dog or the worst dog on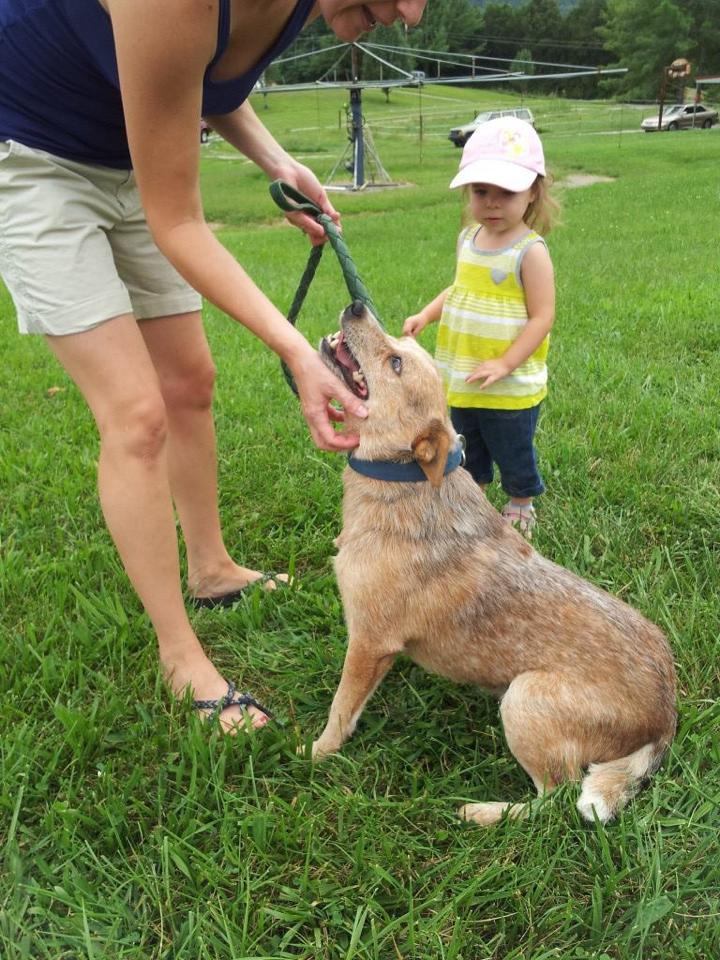 earth. He only learned extremes - praise (he went overboard getting it) and harsh correction (he fell apart). He was "out of balance" but has progressed leaps and bounds in foster care!! He now knows it's okay to make a mistake sometimes. He wants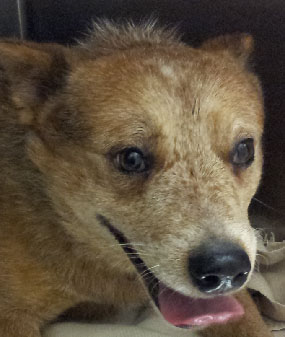 to "get it right."Dheal is an honest dog and highly intelligent. Once he learns something, he never forgets it.

He is moderate energy, low to medium drive. He loves to play but he also loves to just hang out with his people and dog siblings. He will adjust well, thrives on routine, and will adapt to a new household schedule quickly. He'll need excellent supervision and reminders for probably 2 weeks in a new environment with new people and dogs. Dheal needs to see that he has a gentle, fair and consistent leadership, and that other dogs won't to be aggressive towards him.

Dheal will want to do whatever his new owner(s) want to do. Once he's settled in, he should be enrolled in a group obedience class. His favorite activities would be long walks, hiking, camping, and further training in obedience and/or rally for fun! Since he won't get in the way, he'd be an excellent "barn buddy" and could be taught to accompany owner(s) trail rides. He is not a likely prospect for flyball or agility, unless lower level just for fun.

Dheal must be the right dog for the right new home. Some preference will be given to adoption applicants within 100 miles of Unionville, Virginia, zip 22567.